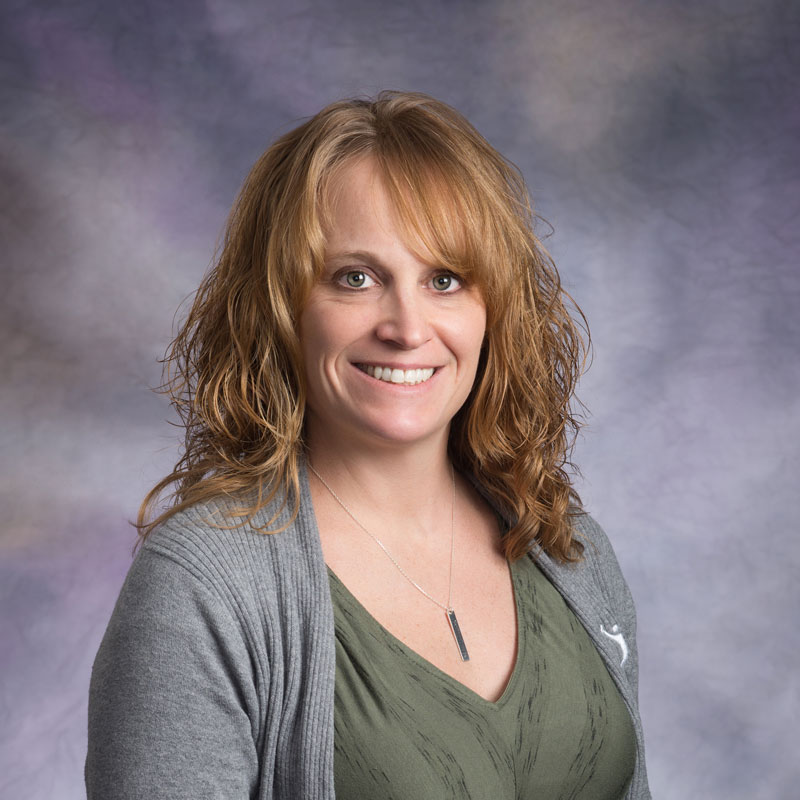 Angela Brown, RN, CNP
Advanced Practice Provider
Angie graduated from Monmouth College in 2000 with a Bachelor of Arts degree and from Saint Francis College of Nursing in 2001 with a Bachelor of Science in Nursing. She worked in the Cardiovascular Intensive Care Unit full time as a nurse and in a Heart Failure Clinic part time for six years, before graduating from University of Illinois in 2007 with a Master of Science in the Acute Nurse Practitioner Program. Angie worked as a nurse practitioner for Dr. Dale Geiss, Cardiac Surgeon, until 2016. She joined the Bleeding & Clotting Disorders Institute in 2015. 
Angie has always been an avid sports enthusiast, playing three sports in college, coaching basketball at the high school level for 12 years following college, and now chasing her two sons around the state watching their sporting events. Her area of focus at BCDI is thrombosis, with particular interest in how health and wellness interplay. 
Angie is a co-founder of the Michael P. Brown Colon Cancer Foundation. She is dedicated to raising money for research related to Signet Ring Colon Cancer and supporting families affected by this rare form of colon cancer.