BCDI Pharmacy Program Benefits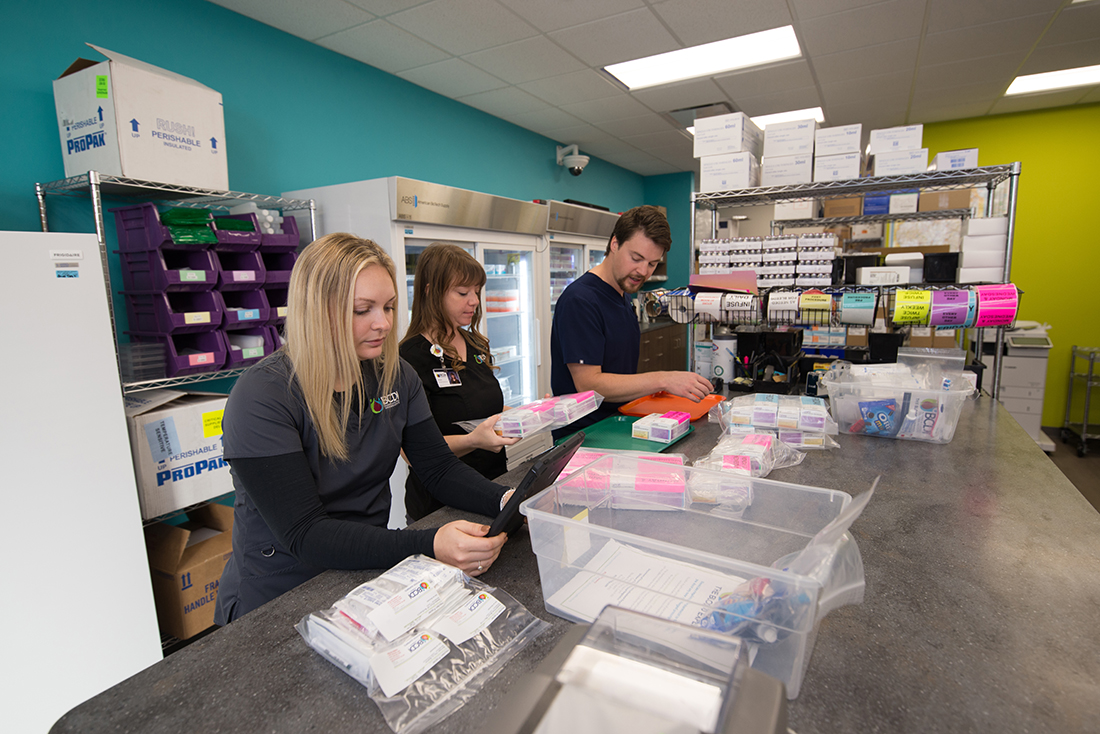 Cost Reduction
As a not for profit Hemophilia Treatment Center of Excellence, we are able to purchase clotting factor through the Public Health Service's 340B drug discount program for eligible patients. This benefit, along with our pricing structure, benefits you. It saves you money, maximizes your insurance coverage, and reduces your total expense to the healthcare system.
Comprehensive Care Management
Our integrated care model means that your care is a collaborative effort. The pharmacy team is in constant contact with your clinical care team regarding your treatment and is able to proactively address items like repeated breakthrough bleeds.
Patient Communication
Our staff is available 24/7/365 for support or to provide information about plasma-derived and recombinant products. We offer the full range of service, products and supplies to meet your needs and goals.
The BCDI Pharmacy staff are available to patients and caregivers to assist with any questions or necessary training you may have or need including, but not limited to:
Education on administration and use of the medication therapy
Infusion training
Medication adherence
Behavioral health and quality of life assessment
Side effect management
Supplies and Waste Disposal
The BCDI Pharmacy provides all clotting factor supplies and provides a Sharps Disposal Program at no additional cost to our patients. This service promotes the safety and wellbeing of all our patients and their families.
Patient Assistance Programs
The BCDI Pharmacy can help you resolve any insurance or payment issues, and can help bridge gaps in coverage. We can also help patients with enrollment to various patient assistance programs, so they have access to clotting factor during a lapse in coverage.