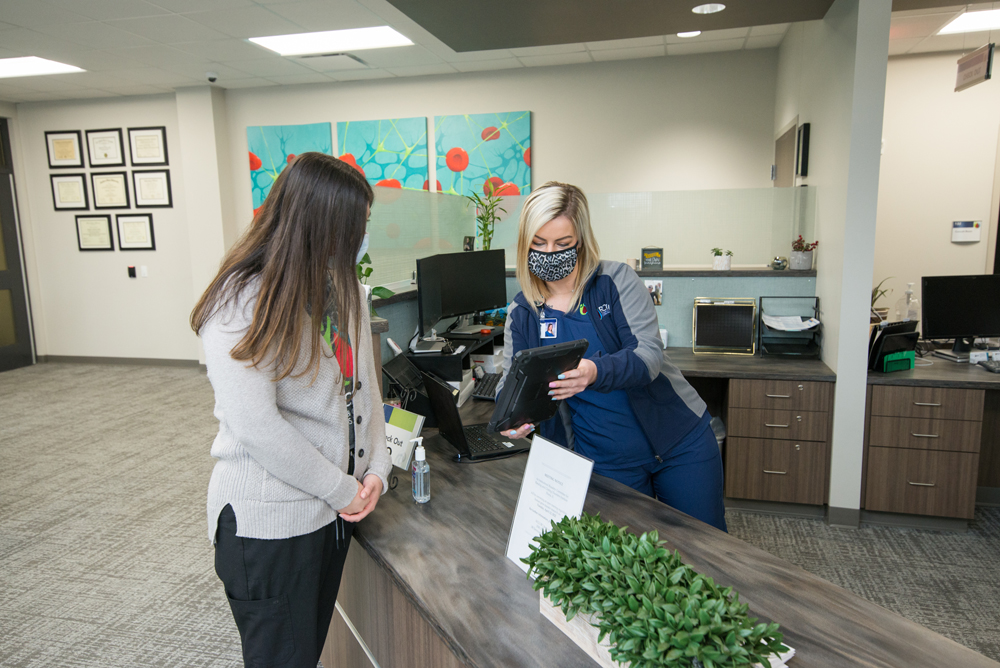 At The Bleeding & Clotting Disorders Institute, our board-certified hematologists and clinical care team are highly trained in treating patients of all ages diagnosed with bleeding, blood clotting and other blood disorders.
We believe receiving personalized care from compassionate, experienced staff is key to achieving optimal health and wellbeing. To ensure we deliver the best possible care for you, we practice a multidisciplinary approach to encompass all aspects of your health. This approach includes our Comprehensive Care Clinics.
Our Comprehensive Care Clinic address whole patient care, including physical, mental and emotional concerns impacted by your diagnosis. During a comprehensive care visit, a patient sees a variety of expert caregivers. From hematologists to social workers, a nutritionist and everything in between – patients learn to live life to the fullest, regardless of their diagnosis. This united approach leads to a timely diagnosis, comprehensive treatment plans and optimal long-term care of patients with bleeding and clotting disorders.
To find a Comprehensive Care Clinic near you, call (309) 692-5337 to speak to a member of our scheduling team.