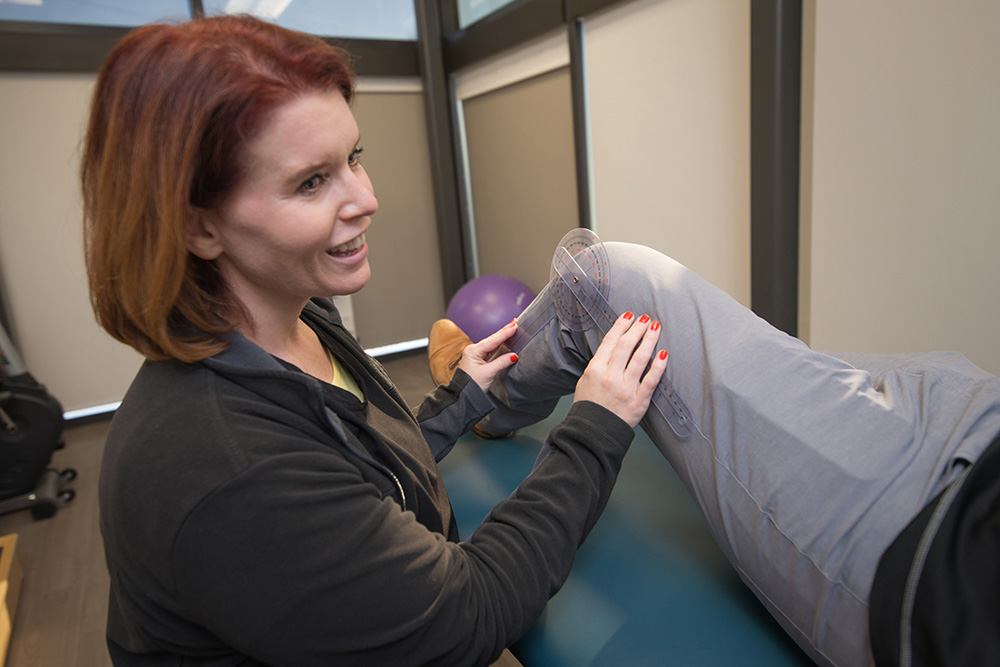 BCDI's Physical Therapists specialize in activity, exercise and rehabilitation for patients with bleeding and clotting disorders.
Our physical therapists examine each patient, determining individual areas of concern and developing a treatment plan to improve their ability to perform their daily activities, manage pain, restore function, and prevent issues which may arise in the future – all while paying special attention to each patient's specific bleeding or clotting disorder.
You may benefit from physical therapy following an injury, other health conditions or specific issues due to your bleeding or clotting disorder. However, you may also benefit from therapy if you simply want to become healthier and to prevent future problems.
You can be seen on site at our office, speak with the therapist over the phone or have your questions answered via email.
For all patients:
Direction and guidance in general exercise program to enhance overall wellness and fitness
Treatment of aches, pains and other musculoskeletal issues
Referral to and a resource for bleeding/clotting specific questions from your local physical therapist
Patients with clotting disorders:
Education regarding return to activity following a clot
Addressing tightness, cramping or pain following a clot
Starting an exercise program to aid in preventing future clots
Patients with bleeding disorders:
Education regarding activity modification during a bleed
Assistance in choosing safe, fun and appropriate activities and sports
Safe exercises to get back to your baseline following a bleed
Prescription of crutches, wheelchairs and adaptive equipment when needed
Our physical therapists can help address several issues associated with your diagnosis, including:
Feelings of pain in joints or tenderness in muscles
Trouble with walking or moving around in daily activity
Discussing safe activities and alternatives to do at home or on the go
Getting back to normal after a bleed or an injury