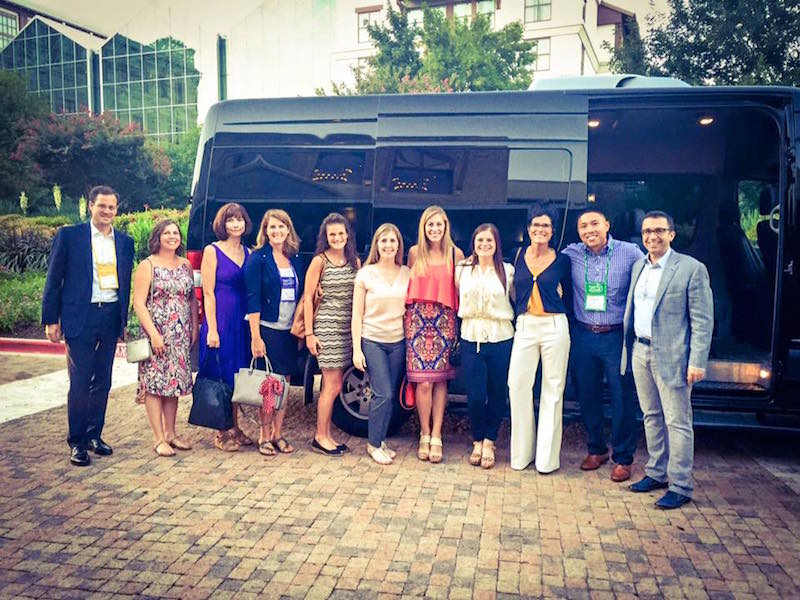 The Bleeding & Clotting Disorders Institute attended the 2015 National Hemophilia Foundation's (NHF) Annual Meeting in Texas. BCDI staff attended the three-day conference to learn more about expanding programs and services for patients, how to combat insurance and legislative issues to allow productive advocacy efforts and updates on research, clinical trials and treatment breakthroughs.
While they were there, the BCDI team had dinner with Brian Goff, Baxalta's Executive Vice President and President of Hematology.
NHF's Annual Meeting is unique because it is open to consumers. Sessions were available for the bleeding & clotting disorders community to allow those directly affected to participate in discussions and informative forums. If you would like to attend the meeting in 2016, it will be held in Orlando on July 21-23 in conjunction with the World Federation of Hemophilia's World Conference, which will take place July 24-28, 2016. Click here or email Amanda for more information.