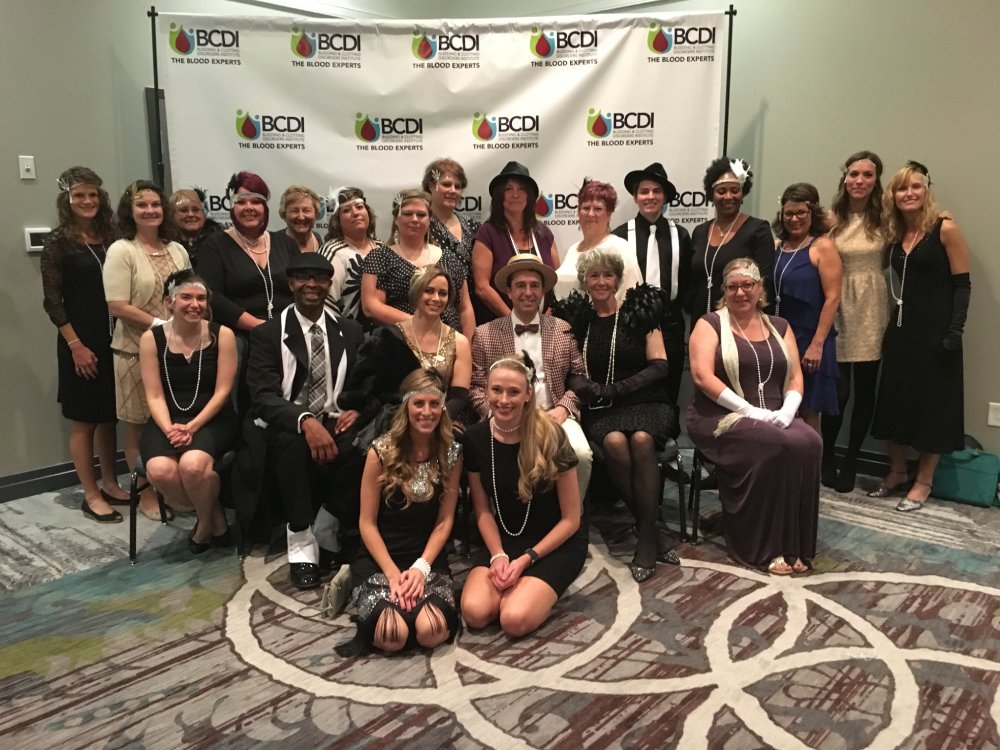 BCDI Trivia Night was a huge success!
Thank you to everyone who participated in the event!
We would like to thank our sponsors:
Shire – Gold Sponsor
Novo Nordisk – Silver Sponsor
Pfizer – Silver Sponsor
Grifols – Silver Sponsor
Healthy Cells, Illinois Cancer Care, Clifton Larson Allen, Cefcu, BSM Developments, Create A Scene, Holiday Inn Hotel & Suites at Grand Prairie, Tracy Lee Photography, Katie Belle & the Belle Rangers, Matt Gullette, Brian Meginnes, Callender & Co, Kenneth Luthy, Colby Health Solutions, Vintage Optical, Tom & Diane Carrol, Betty Ekstrand and all of our other donors!
With the help of our sponsors, donors and participants, BCDI is able to make an impact in the lives of thousands of patients in Illinois affected by bleeding and clotting disorders through programs such as vital patient enhanced care, educational funding for scholarships, research advancements and more!
Together we can make strides towards helping all patients with bleeding and clotting disorders. Thank you for your continued support!