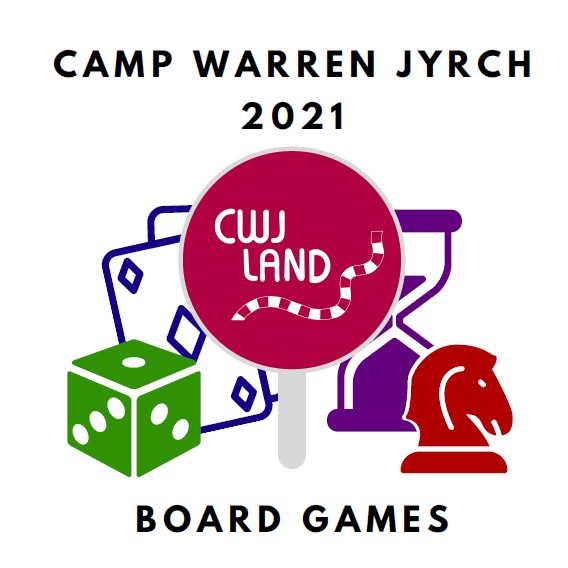 Get out your playing cards and your favorite game pieces for our 2021 Virtual Camp Warren Jyrch
Saturday, July 24th and Sunday, July 25th
CWJ Land!
On Saturday, July 24th 1:00 PM – 5:00 PM CT and Sunday, July 25th from 1:00 PM – 5:00 PM CT we will get together – through Zoom – for a funfilled weekend of board games and board game themed activities! Any child with a bleeding disorder, or sibling of someone with a bleeding disorder,between the ages of 7-17, who lives in Illinois or a surrounding state is encouraged to register!
Once we review and accept your application(s) we will send you a confirmation with detailed instructions and an agenda. We will also send a box, prior to camp, with all of the supplies your camper will need to participate in the activities we have planned!
CAMPER AND COUNSELOR APPLICATIONS ARE NOW OPEN AND WILL BE ACCEPTED UNTIL JUNE 21st @ 4:00 PM CT.
We hope to see you there!
To apply and to learn more about Camp Warren Jyrch please visit www.bdai.org/campwarrenjyrch
If you have any questions – please do not hesitate to reach out to Noelle at nsimpson@bdai.org or at (312) 216-1142