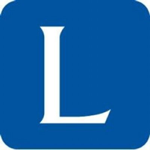 The Bleeding & Clotting Disorders Institute is excited to announce that Dr. Michael Tarantino, Medical Director, is the lead author on a recent publication in The Lancet. The Lancet published results from a Phase 3, randomized, double-blind, placebo-controlled study of Nplate®immune thrombocytopenic purpura (ITP). This is the first time a Peoria physician has been lead investigator and lead author on an international clinical trial published in The Lancet.
"Children with ITP are at risk for serious bleeding events, which can be very frightening for both the children and their parents," said Michael Tarantino, MD, Medical Director of The Bleeding and Clotting Disorders Institute and Professor of Pediatrics and Medicine at the University of Illinois College of Medicine at Peoria who practices at Children's Hospital of Illinois.
ITP is a rare bleeding disorder characterized by a low amount of platelets in the blood, which are needed for clotting of the blood. In patients with ITP, a person's own immune system creates antibodies that mark healthy platelets as "foreign substances" and then mistakenly attack and destroy them. As an autoimmune disease that results in the destruction of platelets, patients with ITP have a tendency to bleed or bruise. Dr. Tarantino has cared for hundreds of patients with ITP over the past 25 years. He is considered an international thought leader on diagnosis of and treatment for patients with ITP.
Results of the study showed 52% of patients saw an increase in platelet count, compared to a 10% increase in patients who received a placebo. More information on the study and findings can be found online via The Lancet website, and the information will be published in the journal's print version of an upcoming issue. The international clinical trial was funded by Nplate's® manufacturer, Amgen. Read the abstract here!